Sons of Apollo is a progressive metal band consisting of established virtuoso musicians, including two former Dream Theater members. The band so far has released two full-length albums, one EP, one live album, and three singles.
It is a supergroup formed in 2017 and composed of Mike Portnoy, Billy Sheehan, Derek Sherinian, Jeff Scott Soto, and Ron Thal. Portnoy, Sheehan, and Sherinian have already worked together on an instrumental project with Tony MacAlpine and decided to join forces yet again. In this post, we are going to talk about this band, its lineup, its discography, and everything related to this metal powerhouse project. We have a lot to cover, so let us start without a further redo.
History of the Band
Sherinian and Portnoy played together before forming this supergroup, from which Sherinian was asked to leave in 1999, while Portnoy formed the group The Winery Dogs. Portnoy, Sherinian, and Sheehan also worked on an instrumental project with Tony MacAlpine called PSMS.
Since they knew each other well, Portnoy considered inviting MacAlpine to be part of the Sons of Apollo. The name of the band was suggested by Sherinian after he took a closer look at Portnoy's list of suggestions and saw the word "Apollo" among them.
According to Portnoy, the Sons of Apollo came together organically. He and Sherinian reunited shortly after the departure from Dream Theater in 2010. Sherinian pursued Portnoy to create a full-time band, and given Portnoy's packed schedule, it took three years to do so. In late 2016, other band members were recruited, and the idea became a reality.
Members
Billy Sheehan – Bass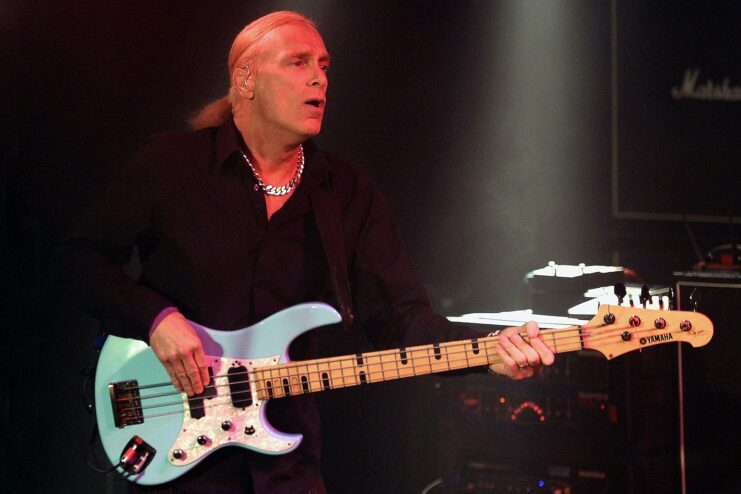 William "Billy" Sheehan was born on March 19, 1953, in Buffalo, New York. He is an American bass player mostly known for his work with Talas, Steve Vai, David Lee Roth, Mr. Big, Niacin, and, of course, the Sons of Apollo.
He made a name for himself for his "lead bass" playing style, including the use of chording, two-handed tapping, three-finger picking technique, and controlled feedback. He is a highly influential musician and has been voted "Best Rock Bass Player" five times in Guitars Player readers' polls.
Mike Portnoy – Drums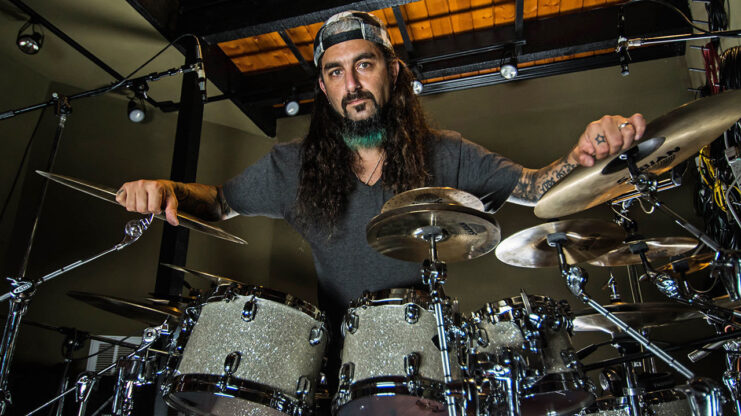 Mike Portnoy is an American musician born on April 20, 1967, and one of the founding members of the legendary band Dream Theater. He was an integral part of the band's songwriting and overall management until he went separate ways in 2010.
His idea was to put the band on hold for a period, but other members did not see eye-to-eye with him on this subject. Portnoy decided to quit, and the rest of the band carried on without him. He continued to work in other bands and on different projects, including Sons of Apollo.
Ron "Bumblefoot" Thal – Guitars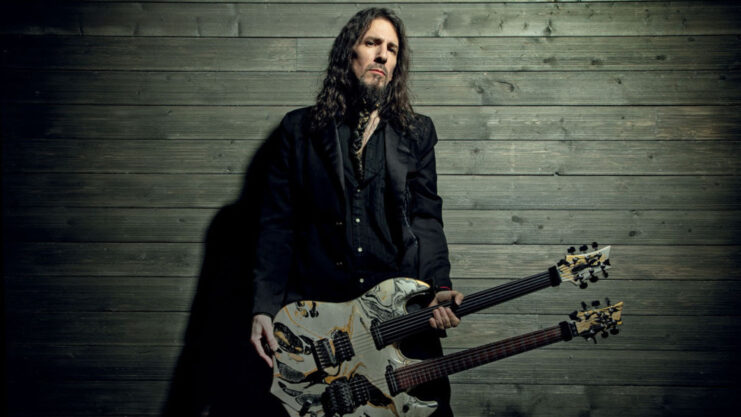 Ron Jay Blumenthal is an American guitarist, producer, and songwriter born on September 25, 1969, better known by his stage name Ron "Bumblefoot" Thal, or just Bumblefoot. His nickname originates from the bacterial infection of the same name, which he learned while he was helping his wife study for veterinary exams.
He made a name for himself for his exceptional guitar technique and was one of two lead guitarists in Guns N' Roses from 2006 until 2014. He released ten solo albums and a live DVD and has appeared as a guest performer on albums by other artists and on multiple compilation albums. He currently plays the guitar for the Sons of Apollo.
Derek Sherinian – Keyboards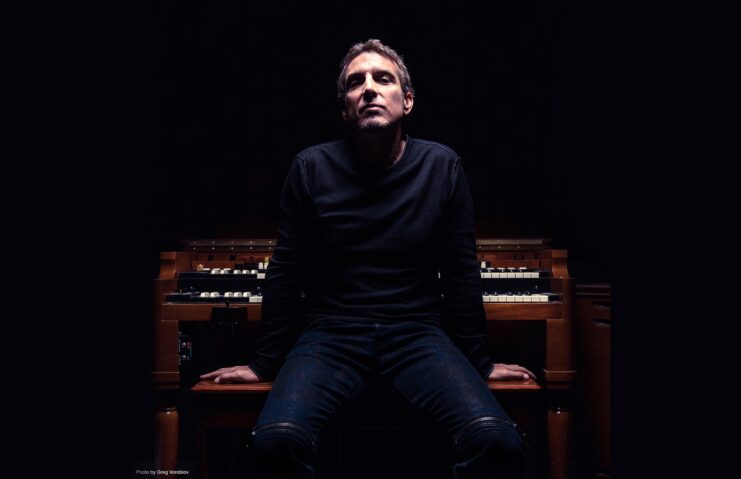 Derek Sherinian is an American keyboardist born on August 25, 1966, and is one of the founding members of Dream Theater. He is also a founder of Planet X and one of the founding members of Black Country Communion and the Sons of Apollo.
Throughout his career, he released eight solo albums that featured various prominent guest musicians, including Slash, Yngwie Malmsten, Allan Holdsworth, Steve Lukather, Joe Bonamassa, Billy Sheehan, Zakk Wilde, and Al Di Meola. Sherinian made a name for himself for his versatility and aggressive "guitaristic" approach to his signature keyboard-playing style.
Jeff Scott Soto – Vocals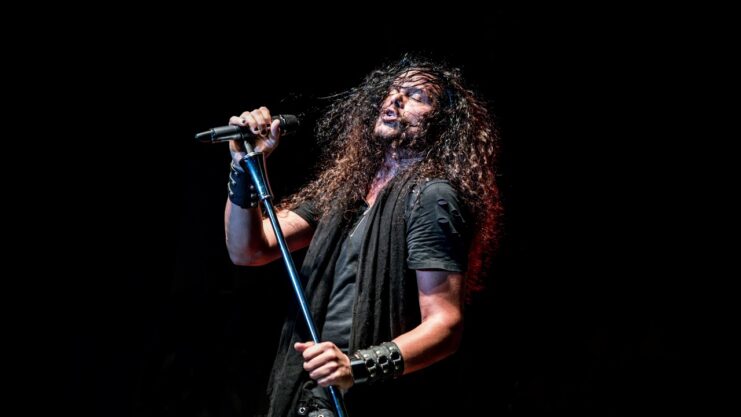 Jeff Scott Soto is an American vocalist of Puerto Rico descent born in Brooklyn, New York, on November 4, 1965. He is known for being the vocalist on Yngwie Malmsten's first two albums and briefly being the lead vocalist for Journey between 2006 and 2007.
Soto also sang lead vocals in the band Eyes and had a long tenure as the front of a hard rock band called Talisman. Nowadays, he works as a solo artist with his self-named band SOTO and as a vocalist of the supergroups W.E.T., Sons of Apollo, and Trans-Siberian Orchestra. Jeff has a pretty unique style and ranges from hard rock to power metal.
Discography
The band has been active since 2017, and since then, they have released two full-length albums, one EP, one live album, and four singles. In the section below, we are going to focus on their full-length releases.
Psychotic Symphony (2017)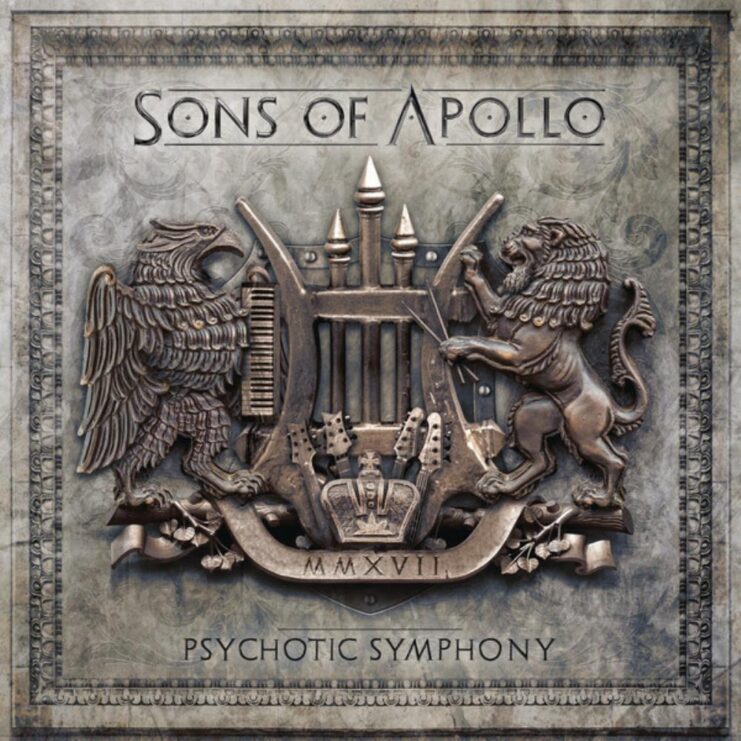 Musically, this album was very well-crafted though not too unpredictable for the genre. It sort of toes the line between Dream Theater-style progressive metal and sometimes with moments that could be considered power metal.
There are enough dynamics here to please the fans of either genre, and Jeff Scott Soto does an incredible job with vocals to make that possible. He punctures each chorus with emotional delivery and lifts each track to a higher level, which is especially notable in their debut track "Signs of the Time".
The virtuosic ability of each musician is also highlighted, and the instrumentation is clearly on point from the very start until the end of the album. The moods of the album generally vary, but it is overall very complex, dramatic, and uncompromising, which is something to be expected from such a talented lineup.
MMXX (2020)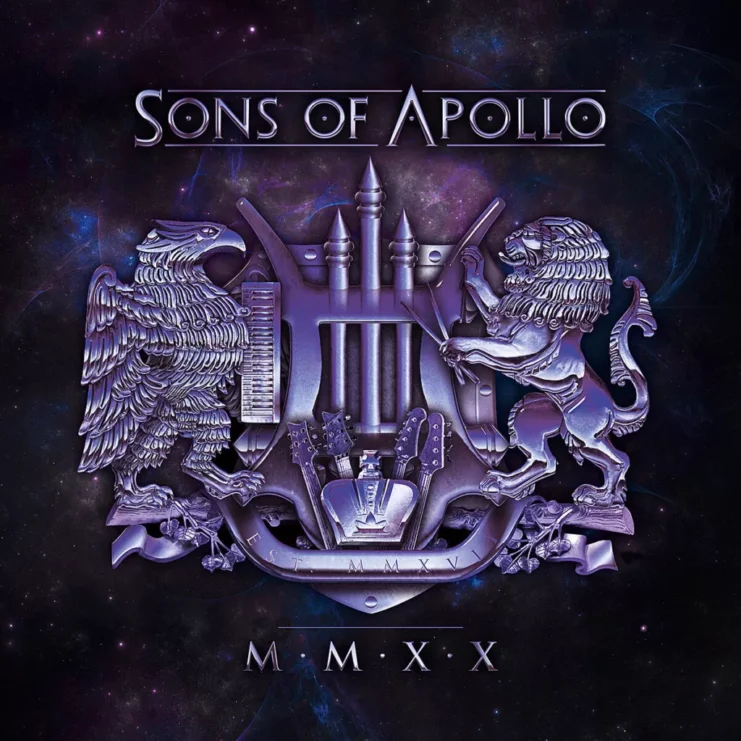 It is difficult to talk about Sons of Apollo releases without spotlighting the strong Dream Theater influences on their debut album, and their sophomore release was not any different in that regard. Portnoy's grooves are in full swing on this release, and the overall structures of the songs, as well as rhythm patterns, are packed with classic prog flavors.
MMXX does come with improvements compared to its predecessor, as it engages listeners at a much higher level. The songs are hit with infectious keyboard melodies, strong groovy riffs, and catchy choruses.
Tracks revolve around verse-chorus structures with extended bridge sections of soloing and experimental riffing with almost a jam-session feel. The overall style is much heavier, emerging from the beefy guitar and bass tones, and all of that is crowned with Portnoy's heavy-hitting work.
The MMXX album is a logical step forward from Psychotic Symphony. For fans of progressive music, heavy or light, old or new, techy or classy, this release has something that can please pretty much any fan of the genre.
Band's Social Media
Sons of Apollo is an active band both on stage and on social media. You can follow them on different platforms using the links below.